Testimonials
---
Danny Jackson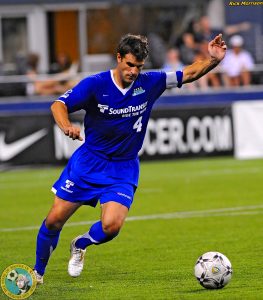 Over The last 13 years I have played soccer at a high level, firstly with Leeds United and now with Seattle Sounders. In the course of many gruelling sessions my body has had to put up with a lot of wear and tear so that even training has become a permanently painful procedure.

In the USA I have access to the best sports medical care to put right the worst of the damage but that does not solve all of the problems.

Your services were recommended to me as an alternative to those of a physiotherapist and chiropractor and, being open minded, I thought it worth a try.

After just one session of your muscle harmonisation, I can only describe the results as truly miraculous.

All those bits of my body which were out of line are back in sync and even my permanently tight and sore hamstrings are now supple and pain free

I can fully recommend your services to both athletes and non-atheletes alike who wish to find a quick and permanent solution to their physical problems.

You can really make a difference

Danny

---

Fiona Haughton

With the stress of preparing for the launch of my new business, I suffered with considerable aches and pains in my neck, shoulders and hips.

The pain was worsening to the point that it was interrupting my sleep.

I'd like to thank you for arranging to see me so quickly for an urgent consultation and treatment. You completely removed my aches and pains and the restrictions to my neck and shoulder. Clearly you treated the cause and not just the symptoms.

Thank you for such a speedy and expert treatment I can confidently recommend you to anyone suffering hip, back or neck pain.

Fiona

---

David Miller

If your car was 3 years old what would you do? Book it in for a service and if it needed new brakes, tyres or an oil change what would you do? Probably pay whatever it takes to make the car roadworthy.

Now what do we do with our bodies? I consider myself to be fit, playing tennis 3 times a week and going to the gym but how is my body handling that? The simple answer is I don't know.

Therefore I took the decision to have some sessions with ShiFu Jason to find out more about his unique treatment and within 2 minutes of moving my left foot sideways he tells me I have a problem in my hip. And so it went on until he had given my body a complete overhaul.

Throughout the sessions you will be amazed at what your body can and cannot do. You will come away invigorated, motivated and generally feeling better within yourself.

I can categorically state that ShiFu Jason delivers added value as well as value for money to his clients.

I have no hesitation in recommending ShiFu Jason and look forward to my next session.

David
---
David Roberts
I am writing to pay respect to the skill, humour and energy with which you deliver your training.

Having experienced your unique mixture of training methods I have no hesitation in recommending you to individuals, sports clubs and companies alike.

Superb!
David
---
Helen Walsh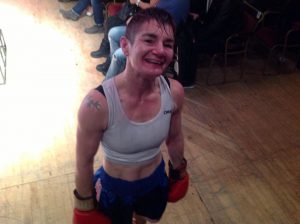 My preferred sports of fell running, distance running and Jiu Jitsu put a fair amount of stress on my joints and muscles and I'm frequently plagued with niggling injuries. Having previously tried a number of sports injury therapies – from remedial sports massages to acupuncture, I was recently introduced to the concept of balancing the muscles by ShiFu Jason .

Whilst I'm not qualified to give the science behind the theory, I can certainly attest to its effectiveness.

The exercises are gentle and pain free but the results are instantaneous and I believe they can benefit a wide range of people, not just those involved in sports.

For those who are put off by the thought of painful sports massages or bone cracking chiropractic sessions, I would wholeheartedly recommend trying ShiFu Jason's therapies as a stress-free alternative.
Helen
---
Iain Buchan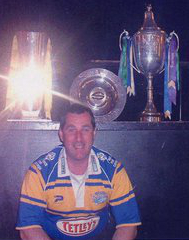 It was with some trepidation that I called ShiFu Jason to help me regain my fitness. Having played international hockey I had some knowledge of training programmes but had not come across Jason's techniques.

Added to the problem of a chronic lack of fitness and middle aged spread was long standing back and knee pain, so Jason really had his work cut out.

Within a few weeks ShiFu Jason had addressed all these problems and I now feel fit and pain free again, ultimately improving my quality of life. It is safe to say that the results of ShiFu Jason's efforts have greatly exceeded my expectations!

To anyone looking to improve their fitness, be it the amateur or the professional, or lose those extra pounds, I highly recommend ShiFu Jason's services.
Iain
---
Kate Williams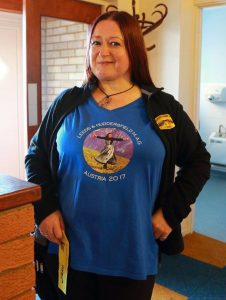 I'm writing to thank you for your help and support when I was diagnosed with a type of brain tumor known as an Acoustic Neuroma.

The main problem with the surgery was the removal of the inner ear and therefore 50% of my ability to balance, in order to access the tumor.

The exercises you taught me during our training sessions helped me improve my core stability before surgery, which meant I was able to walk unaided only 5 days after my operation, much to the amazement of the physiotherapists, who were convinced they must have my surgery date wrong.

My level of mobility meant I was able to return home only 10 days after surgery, instead of the usual 3 weeks.

The physiotherapists and ward staff were so impressed with my progress that they agreed every Acoustic Neuroma patient should prepare for surgery in the same way.

Without your expertise and infectious positive attitude my recovery would have been considerably longer.

Thank You
Kate
---
Matthew Emmott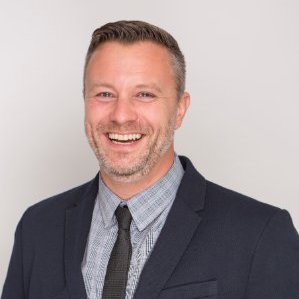 I have been involved in training over the last 15 years, from competitive bodybuilding to general fitness and I thought I knew all there was to understanding how the body worked and how I should train.

Then I met ShiFu Jason and all that changed, for the better. The passion and energy he puts into what he does is immeasurable. I have learned more about myself in the last 4 weeks than I have in 15 years. I wish I'd known him many years ago.

In just a short space of time I've become more aware of my posture and how I engage my body whilst training and in daily life.

What sets ShiFu Jason apart from the rest is that not only has he managed to change my physical movements but also my mental approach to training, which I feel is a major step for continued improvements in the future.

I have recommended ShiFu Jason to personal friends who are amazed at his professionalism and I continue to spread the word further.
Matt
---
Melissa L
I've had chronic back problems for years due to my habit of falling off horses. I managed to get by with physiotherapy, exercise and pain killers but I had good and bad episodes.

In January I had a bad skiing accident and found I couldn't recover properly. This on top of my existing injuries meant I was in constant pain and unable to do the things I wanted to do.

I couldn't balance properly which made me very nervous about riding, skiing and even walking downstairs.

Since working with ShiFu Jason I'm really impressed with my improvement and I'm not in pain any more. If I get injured now I recover quickly and I'm fitter and stronger than I ever imagined I could be.

I've bought a new horse and I can train her without developing any imbalances myself. Having my strength and balance back has given me the confidence to train a young horse. This is something I didn't think I'd be able to do again. Training my horse is very important to me, my stress relief, and now I am actually able to compete again.

The techniques I've learned from ShiFu Jason have been invaluable to me and I recommend him to people who want to rehabilitate and regain their fitness.
Melissa
---
Paul Helm
For over 15 years I've been walking around with back pain that I thought would be wth me for the rest of my life.

After just a few sessions with ShiFu Jason the recurring back pain had ceased which to me is like a miracle. Even after months of not having sessions with Jason, the pain has stayed away.

His expertise at realigning the body and rectifying faults is amazing.

In my opinion Jason is the best therapist I've met and he goes a lot further with his knowledge and expertise. I would not hesitate to recommend him to others.
Paul
---
Philip W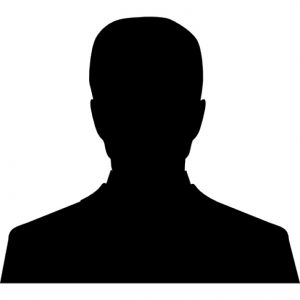 Having taken little or no exercise in my 40's and having a desk bound job and enjoying a good lifestyle, including a love of good wine I realised, with some 'support' from my wife, that I needed some help.

I contacted ShiFu Jason Dean and for the last 18 months he has been helping me halt the decline.

The most important thing so far as I am concerned is that my flexibility has improved immeasurably. My ability to undertake tasks throughout the house, from reaching into the back of low cupboards to crawling around in confined spaces to sort out bits of plumbing and electrical problems, not to mention my performance on the ski slope, has improved.

Everything has become easier and more pleasurable.

I very much appreciate ShiFu Jason's calm, friendly, yet persuasive style; he works with you rather than battling against you.

ShiFu Jason's skill with manipulating muscles has greatly alleviated the problems I've had with a bad back over the last 30+ years such that it doesn't bother me now. He seems to quickly be able to spot which bit is creaky.

I don't say 'OOF!' any more when I get up from a chair.

Thank you ShiFu Jason
Philip
---
Rachel Winfield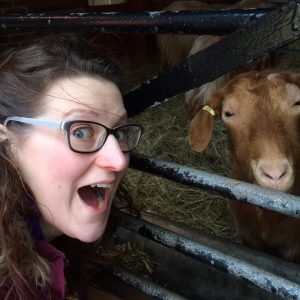 I had been getting a lot of back pain, I'd be sat down and unable to get comfortable, constantly shifting positions and still the aches continued.

I'd had it for years and never really considered it to be anything major. Looking back I'm surprised I didn't do anything about it before.

I had a consultation with ShiFu Jason Dean and started an actual programme to improve my fitness and muscle development.

Having done martial arts and Karate in the past and of course general workouts at the gym you'd think I'd have the basics, but alas no. The first few sessions showed me how wrong I'd been doing things and the ones that followed showed me my potential beyond that.

After a month of working with ShiFu Jason once a week, I found movement came easier, my techniques were stronger and what's more, I had no back pain. It just disappeared as if it had never been. My whole body started working better where before only parts had. Now my whole body was in sync with itself, making everything easier.

From sitting down all day, I'm now doing nearly 50 press ups at a time without collapsing.

Rachael 
---
 Tony Roche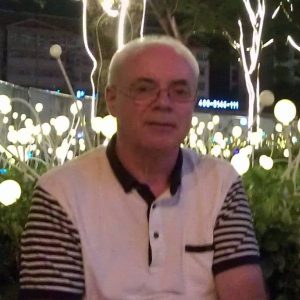 I'm writing to you to thank you for the tremendous help you have given me.

I have been a long term chronic back pain sufferer and like many other people I've had consultations and treatments from doctors and specialists for years, but to no avail.

I take strong painkillers every day but they just mask the pain and when they wear off I'm in agony once more.

5 months have passed since I completed my 12 week course with you and I am pleased to say that I have not had to take any painkillers in that time. I've also discovered that I can now sit in chairs without any discomfort.

I can certainly recommend your course of treatment to anybody with back problems.

What you did for me changed my life.
---
Craig Marshall
Before I started using ShiFu Jason my training wasn't going anywhere. I was going through the motions but there were no changes in my body and my training was becoming mundane.

Since linking up with ShiFu Jason I have noticed notable improvements in my posture, balance, flexibility, technique and physique.

I now work from a programme specially designed for me by ShiFu Jason that challenges me and gets the best out of me every time I train. It seems to reach every muscle from every angle. Boredom is no longer an issue.

The programme is in addition to the 1 to 1 sessions I have with ShiFu Jason. I come out of each session knowing I have reached levels I didn't think were possible before, with all my faults and techniques ironed out.

I strongly recommend ShiFu Jason to anyone wanting to improve their physical well-being and wanting to be challenged in ways that will surprise you.
Craig
---