Piešťany Classes
Every Monday
TaiJiQuan (Tai Chi Chuan)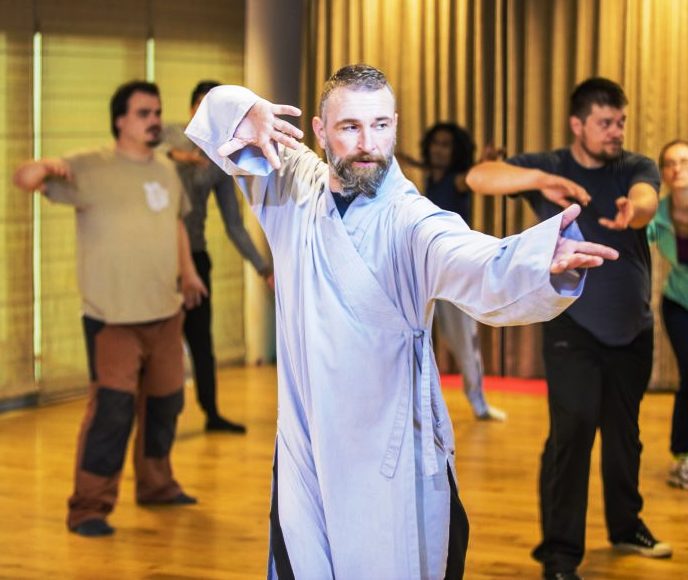 Did you know that proper breathing and movement is very important to your health? You certainly know it and you hear it today very often anywhere in the ordinary life. But how do you know which movement is the most correct for your health to be full-valued and you will feel healthy and vital?
At our regular training, you will be familiar with the technique and effects of the ancient exercise of Taoist Shaolin monks QiGong and TaiJiQuan.
Training takes place either outdoors in nature or inside (depending on the weather).
During the training, blood flow is improved, blood and organs are oxygenated and physically feel much healthier and more vital.
That's not all, our clients confirm that they feel happier and see a younger reflection of them self in the mirror.
If you're into evolving your body, mind and spirit with thought and care, I have some great news for you.
You should know that my experiences as an athlete, sports therapist, massage therapist, personal trainer, exercise specialist, TaiJiQuan teacher, QiGong teacher and Daoist Medicine practitioner have all been merging to formulate a special series of ongoing classes at H.U.M.A.N.S. Institute that will change your body shape, increase your natural life expectancy and open your mind forever.
Everything I have lived through, studied and learned from clients just like you since I began my "martial arts"/ fitness journey as a child, comes down to one perfect recipe: "the classical theory of TaiJi"
TaiJi's 5 essences live and breathe in everything you do as a human being and many of the 'theories' I've been studying are now proven mathematical and scientific fact.
When you 'get' this, you'll realise that all the classes complement each other perfectly. I'll be teaching each and every class because I've had some time off from "bitter training" and, just like you, I want to get myself in shape physically and mentally as fast as possible so that I can continue to improve in what I do and what I teach.
An education in physical culture never ends.
Nothing is included in the classes by accident and everything has a distinct purpose: to improve your enjoyment and quality of life.
Our programme of live weekly classes is now available for you at H.U.M.A.N.S. Institute in Piešťany.
There is plenty to choose from. Whether you want to get stronger, faster, more flexible, become aware of your movements or be able to defend yourself more effectively, there's something for everyone.
All classes run from 18:00-19:00 and 19:00-20:00
It is recommended to take both classes but you don't have to.
Space is limited so please remember to book to avoid disappointment.
---

Every Tuesday
Kettlebell training – for stronger men and women
The huge locks on city gates were used to train extraordinarily strong and durable men and women in Ancient China using powerful dynamic movements.
It's a skill that has existed for more than 2000 years. Used by monks and Hung Gar Kung Fu stylists, "stone lock skill" is recognised as one of the legendary "72 Arts of ShaoLin".
Fast forward the Russian version; they took the corners off and cast it in iron, making it safer and more versatile than the stone lock. Probably first used as a measure for weighing cattle and grain, the strength training tool was officially named as a "kettlebell" in a Russian dictionary around 1710.
Training correctly with kettlebells results in rapid changes in body-shape, plus impressive strength and athletic performance gains. For my money, it's the most versatile and functional all round fitness training tool there is.
With lots of peer reviewed scientific studies and heaps of anecdotal evidence to back it up, this is the number one fitness tool you should learn to use properly.
Try it once and I'm convinced you'll get the kettlebell bug too…
Kettlebell Foundations: 18:00-19:00
Kettlebell Improvements: 19:00-20:00
---

Every Wednesday
QiGong Training – to smooth and repair your vital energy
Breathe, relax and experience the warm flood of calm vitality a detailed QiGong class brings you.
This is where you get in touch with the flow of energy in your body. Learn how to control and develop your innate abilities and develop your senses.
You'll practice pieces of a famous set of exercises known as "brocades"
Silk Brocades QiGong Class – 18:00-19:00
---
Wednesdays
Dynamic Mobility
Think of a range of motion in any joint in your body and this is where you'll get to use it.
If your joints are stiff, if you have pain or if you simply want to improve your functional flexibility, this class is for you.
As the classes develop, they are tailored to the requirements of each participant with progressions and regressions to help you continually improve in every exercise.
Joint mobility class/ 2 hours / 14,- EUR
---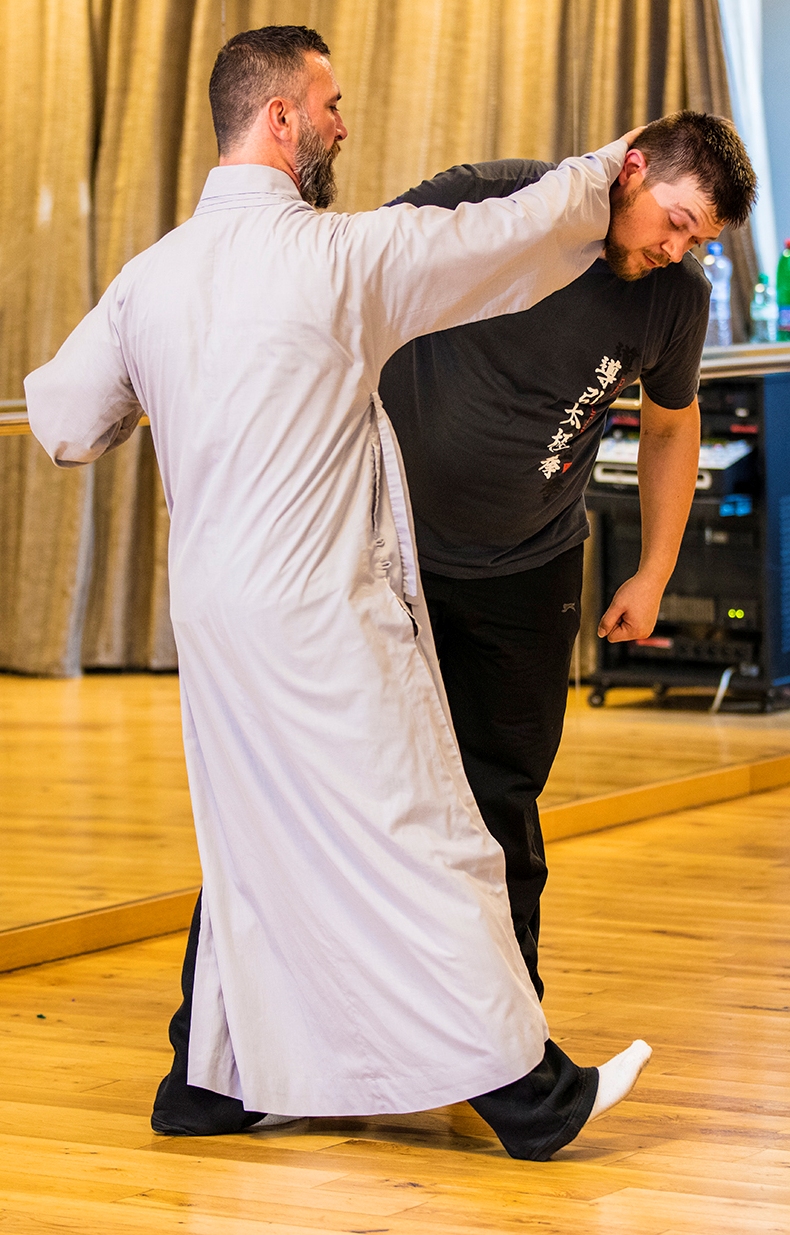 Thursdays
DaoYin TaiJiQuan
During of DaoYin TaiJiQuan you will be connected with the wisdom of ancient sages.
You will focus your mind on coordinating the movements of every part of your body in the up, down, left, right, back and forth directions, breathing through body movements
to create relaxed, charming, healing, combat movements. Challenging questions are always welcome and will be answered as completely as possible.
DaoYin TaiJiQuan/ 2 hours / 14,- EUR
---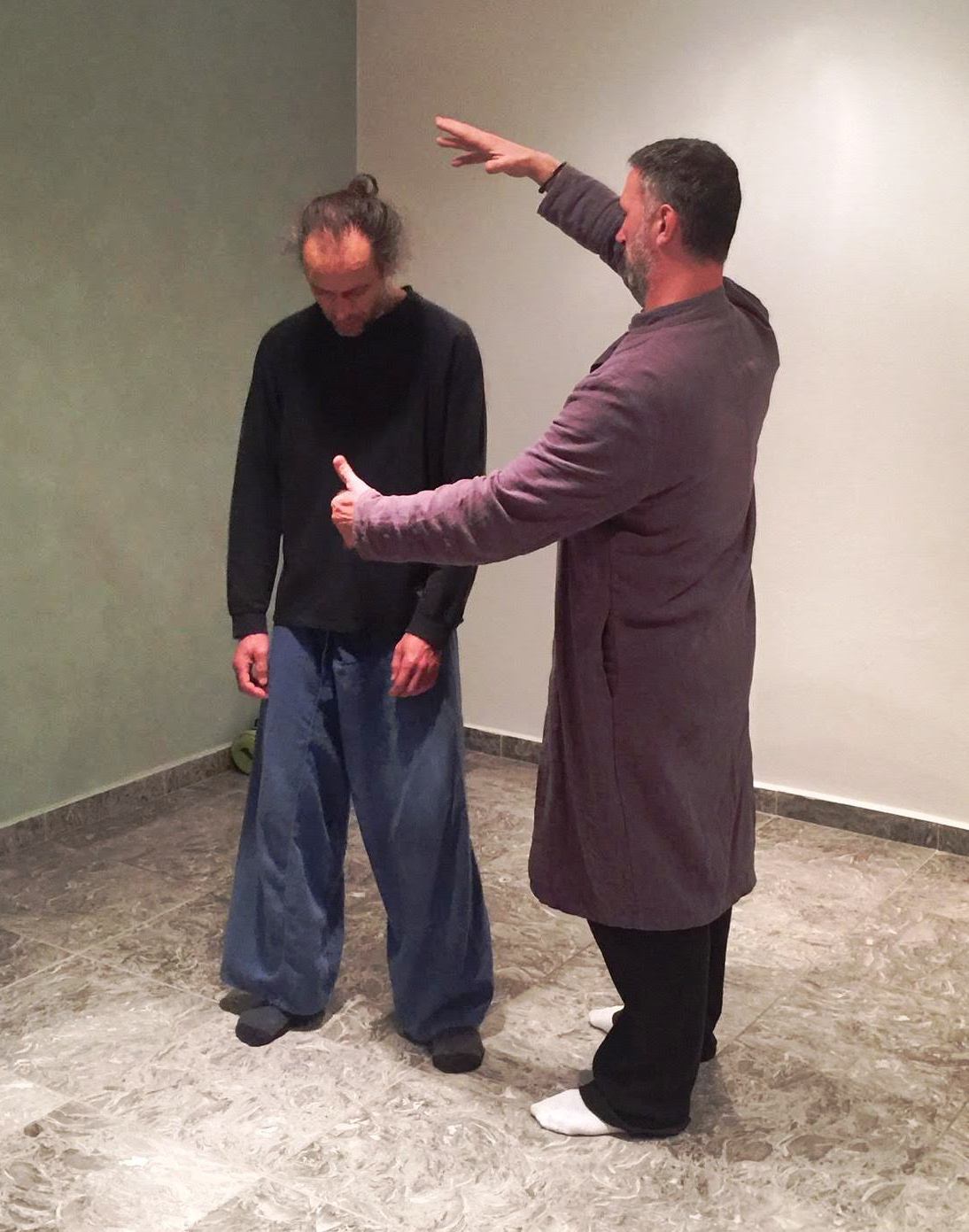 Spontaneous Chikung – healing class
During the spontaneous Chikung you will experience travel from your mind to the body and vice versa …
The perfect harmony of clear mind and body promotes perfect health.This hour of healing examines what is probably the oldest form of healing in human experience, giving your body permission to make it healthy and whole.
Spontaneous QiGong – therapy / 2 hours/ 14,- EUR
---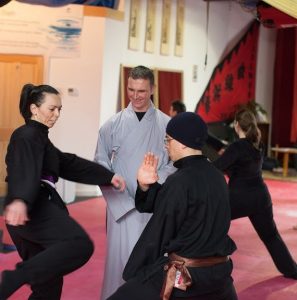 Saturdays
Martial Arts Foundation Class
No theories and know-how in the world will allow you to leave the fight as a winner if you do not practice and do not train regularly.
In today's long-awaited modern times, there is a time of short and drilled footwork at home, biomechanics and reaction times can be lengthy and increasingly difficult to look for their application.
Join us for training to get involved with the moments we know about the strengths or weaknesses of the human body.
Martial Arts Foundatons class / 2 hours / 14,- EUR
---