Healing Retreat 6th-9th September
Healing Retreat with Shaolin Daoist Monk ShiFu Shi XingLik aka Jason Dean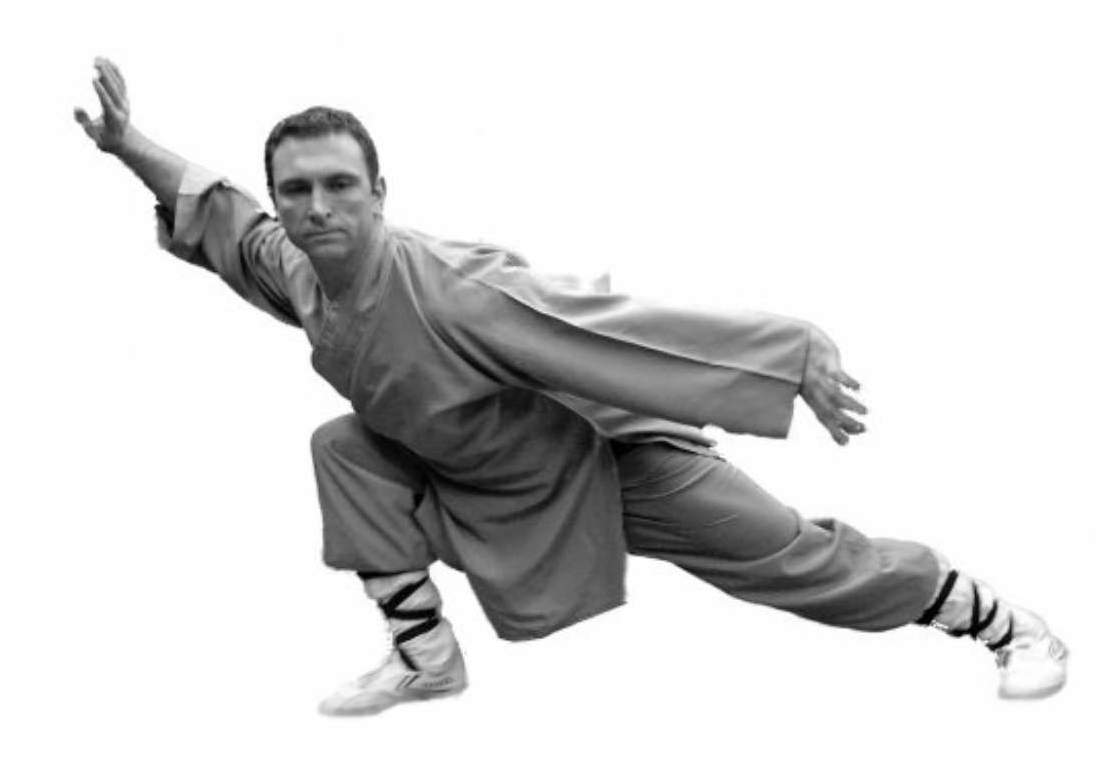 Have you ever thought about trying the famous healing and rejuvenation effects of TaiChi for yourself?
Do you wonder if your body can help itself without prescription drug?
Do you have chronic or acute pain and western medicine is not helping anymore?
Are you still searching for a rational, accessible way to naturally improve your health or manage pain?
If your answer to ANY of these questions is yes, you might just have stumbled upon a solution that ticks all the boxes you need to get real, observable health results today, using an ancient and immutable wisdom…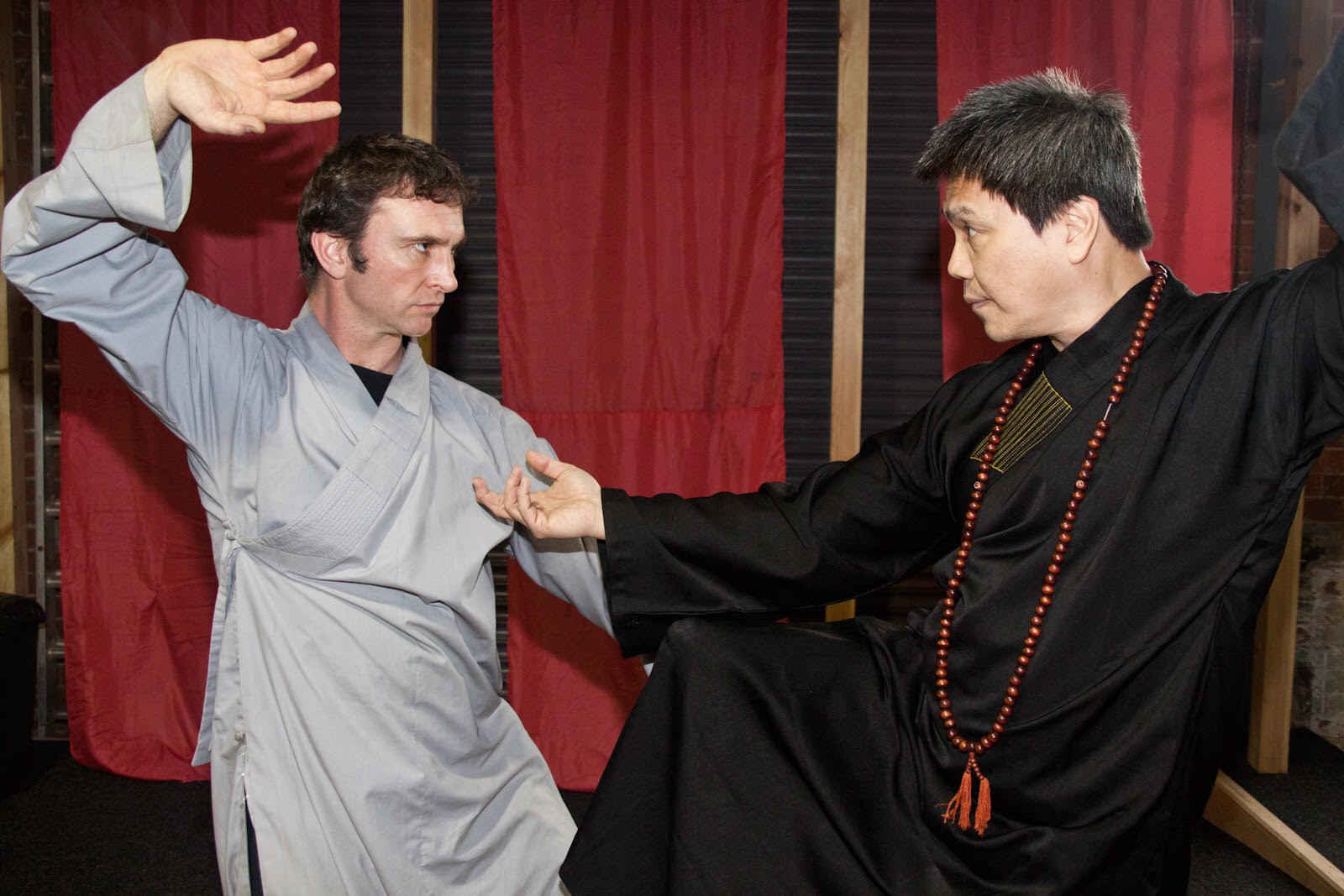 During the DaoYin TaiJiQuan Summer Self Healing Retreat, the key Internal Alchemical secret of the ancient Daoists is revealed to you through theory and physical training presented by ShiFu Shi XingLik, the student ofShaolin Daoist Monk  Dr. YK Leung PhD. Aka ShiFu Shi DeLon.
You'll delve into the hidden language of your body to discover the SINGLE BIGGEST SECRET of your innate wisdom. This one method is the key to "DaoYin TaiJiQuan" and "Spontaneous QiGong Therapy" one of the most effective untapped natural healing resources and it is available to all of us.
During the retreat you'll explore in-depth, analys and practice applications of the key principles the ancients used to lengthen their lives and tune in to natural rhythms.
Spontaneous QiGong energy healing sessions allow you to identify areas of weakness or blockage within your own body and to heal yourself using your body's own internal pharmacy. More advanced students who are clear of blockages and have built up sufficient Qi energy may also learn how to transmit that energy to help others heal themselves…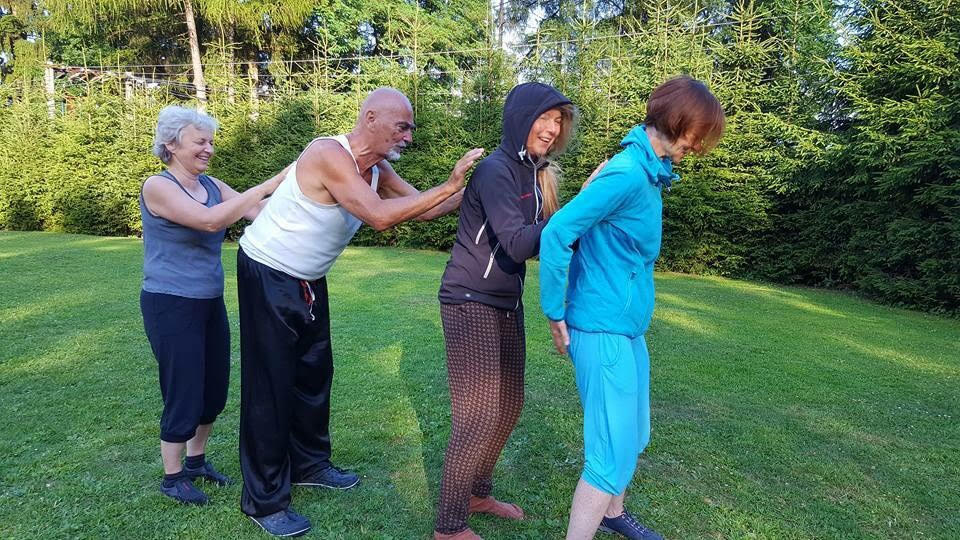 Located in the picturesque and beautiful Myjavske Kopanice with many amenities and activities nearby, practice starts early in the morning and is divided into TaiJiQuan and QiGong sessions.
Movement, breathing, energy control and your own powerful spontaneous healing reactions are all part of our summer camp.
There are limited places available at this exclusive retreat so don't miss out, reserve your place now. The registration is required in advance via email: iveta@humansinstitute.com or by phone +421 904 272 614.
WHAT DOES THE PROGRAMME INCLUDE?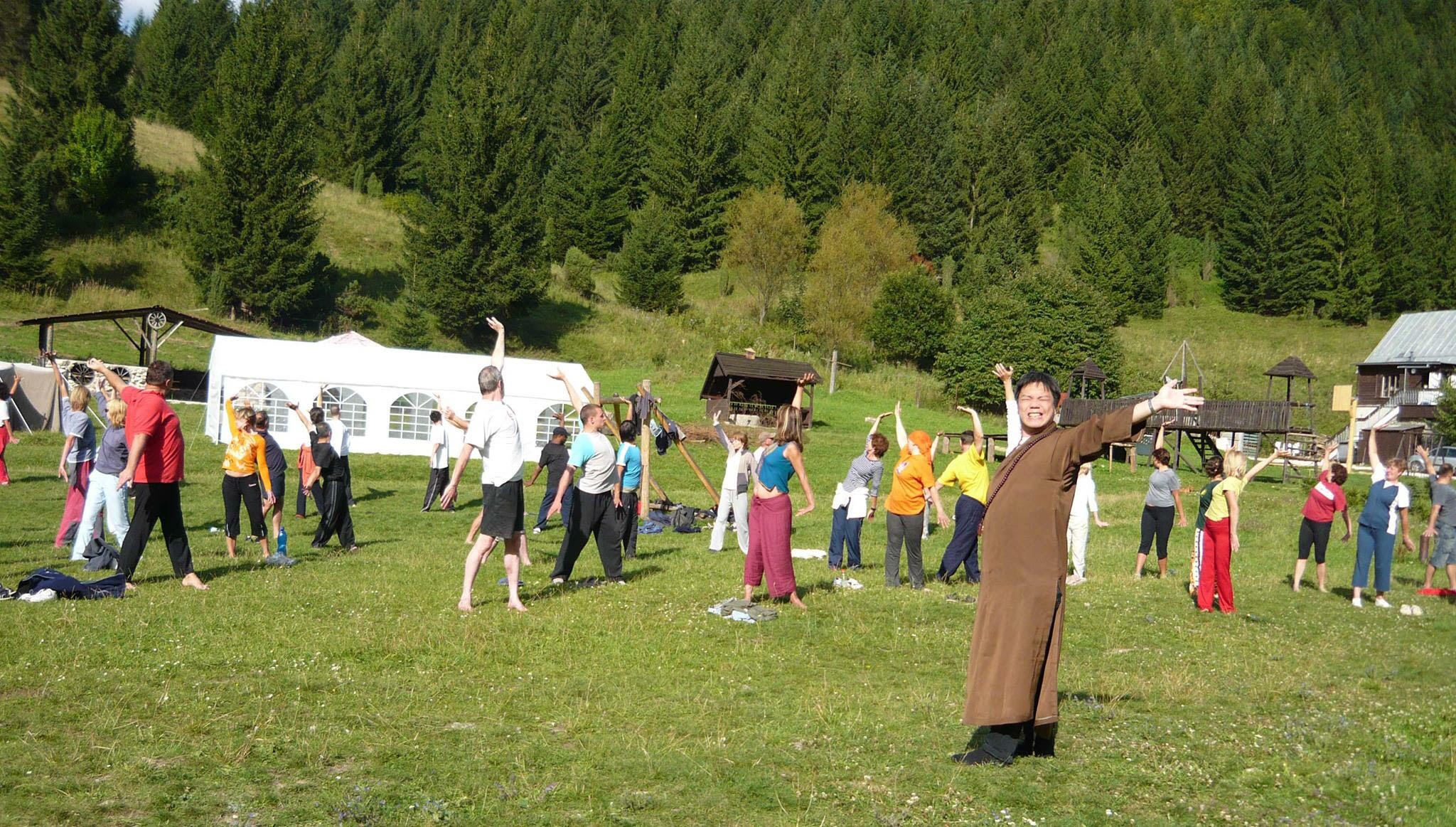 Begin or deepen your knowledge of this ancient system of health and well being. 4 approaches are covered during trainings and practices each day.
Take your body beyond the basic movement and breathing levels of TaiJiQuan & QiGong, all the way into DaoYinShu, stretching of the ligaments and the powerful FaJin of the spine, even if you've never done TaiChi before…
Discover how to identify weakness and strength in your own body to heal problem areas.
Stimulate your endocrine system, nervous system, lymphatic system and your 31 pairs of spinal nerves to revitalize, energize and permanently lead your body into effective and efficient self-healing habits.
Understand the 13 essences of TaiJiQuan, written in Daoist texts and incorporate them into TaiChi moves.
Benefit from deep healing QiGong movements in an open clean and natural environment.
TuNaGong Training – static meditation (abdominal, shoulder and skin breathing methods)
TuiShou – tune in to another's energy with sensitivity training using the two person TuiShou ("Pushing" Hands) practice
Spontaneous QiGong Healing (SQG Therapy)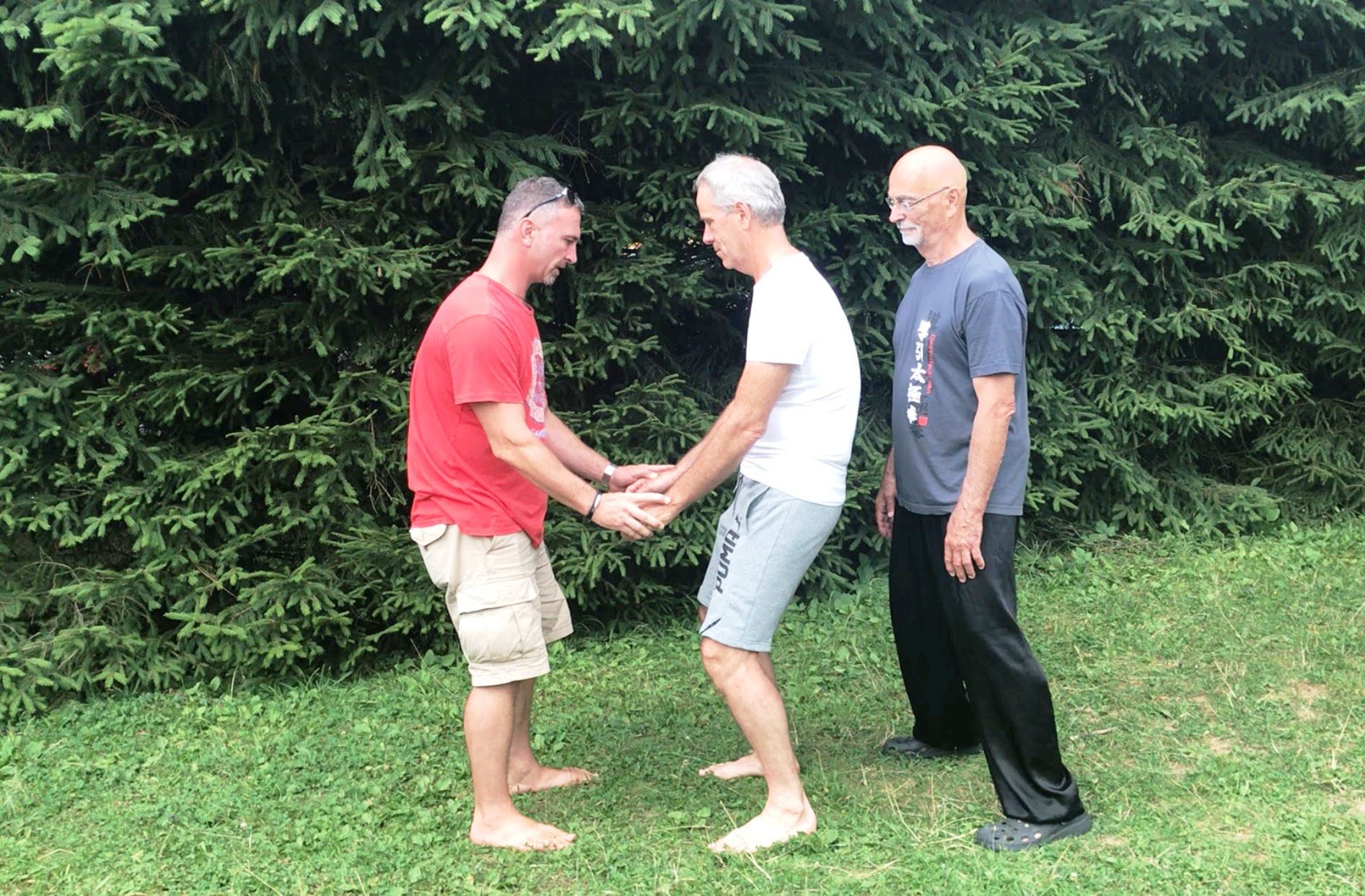 Experience SQG Healing Therapy, an ancient Daoist Medicine practice that has been revived through recent scientific research. SQG is a powerful technique to trigger you into a deeply subconscious state of instant healing and repair using Qi energy and the body's own latent self healing potential
Deep purification and detox from blockages, Emotional traumas released, Physical symptoms alleviated, Deep healing and rejuvenation effects throughout the body and mind
Many visitors leave the summer retreat looking and feeling 10 years younger!
Daoist Internal Alchemy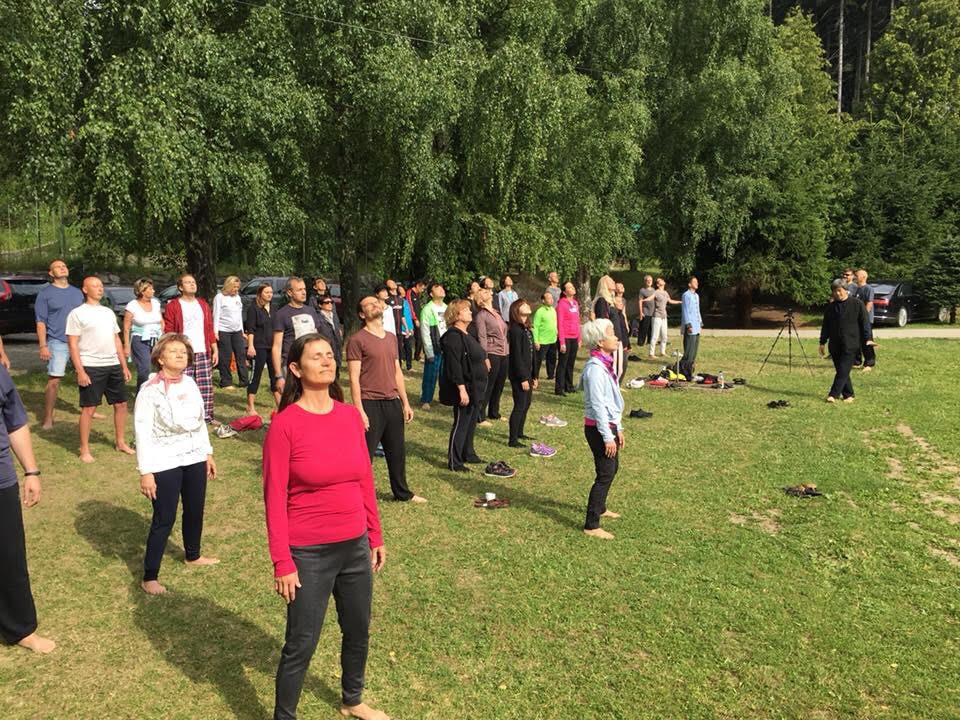 Explore and understand the untapped potential you have and make lasting changes in yourself coordinating simple movements
Micro-cosmic Orbit and Macro-cosmic Orbit
Theoretical discussions and practical applications.
Daoist Medicine and how it applies to you
Theory and practical training are scheduled for each day
Who should come? Anyone, regardless of age or health condition.
PROGRAMME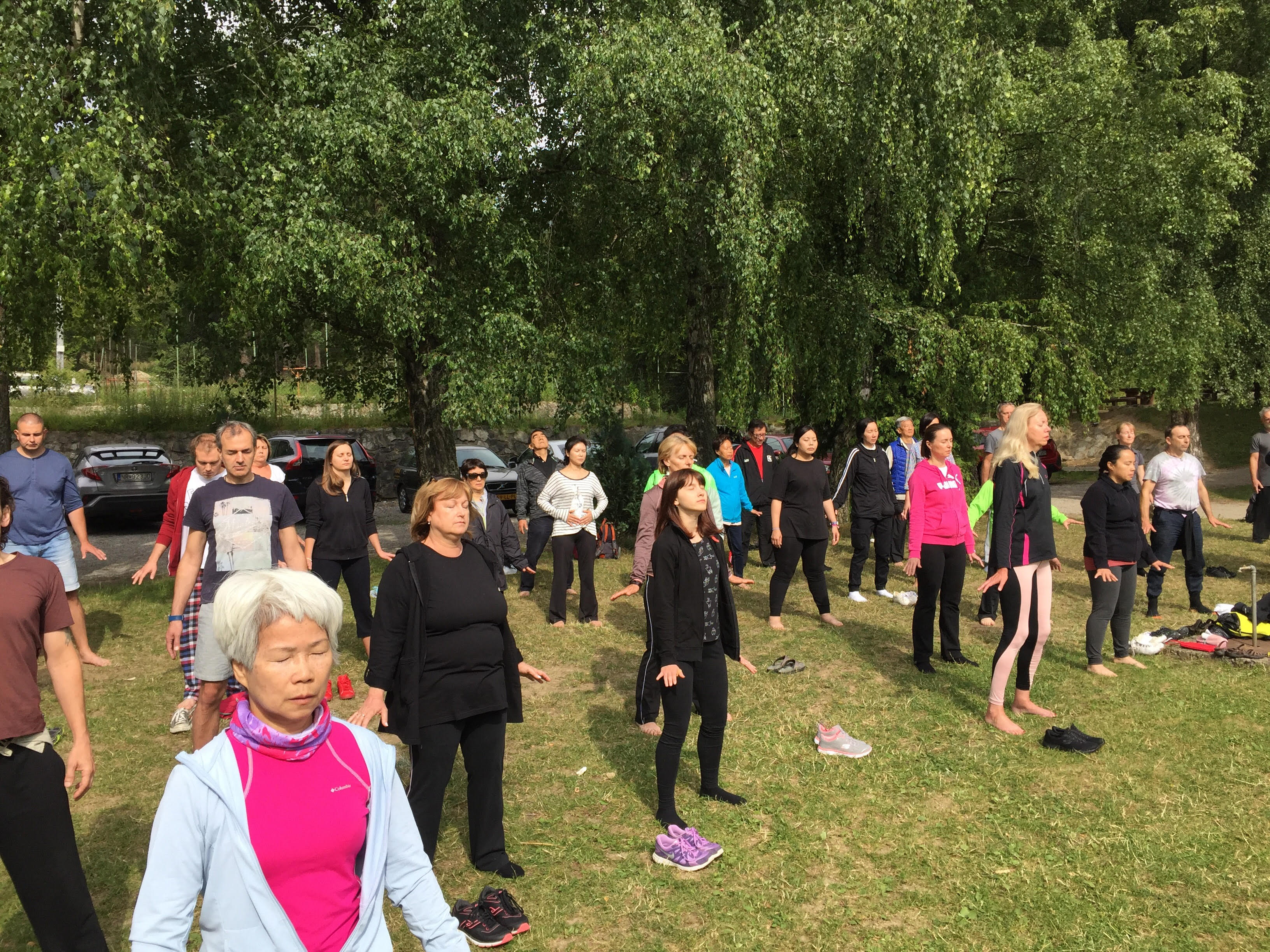 1st day Thursday 6th of September 2018
 13:00 – 15.00 Arriving of the participants, check in the hotel
15.00 – 18.00 ShiFu Shi XingLik – Invitation and leading class
18.00 – 19.30 Dinner
20:00 – 22:00 ShiFu Shi XingLik – Seminar
 2nd day Friday 7th of September 2018
 06:15 – 08:00 Morning QiGong  at sunrise
08:00 – 09:30 Breakfast
10:00 – 12:30 TaiJiQuan – movements with 13 essences
12:30 – 14:00 Luch
14:00 – 17:00 XingQiShu QiGong
17:00 – 18.00 Spontaneous QiGong – healing and cleaning therapy session
18:00 – 19.30 Dinner
20:00 – 22:00 ShiFu Shi XingLik – Seminar
3rd day Saturday 8th of  September 2018
 06:15 – 08:00 Morning QiGong at sunrise
08:00 – 09:30 Breakfast
10:00 – 12:30 TaiJiQuan – movements with 13 essences
12:30 – 14:00 Lunch
14:00 – 17:00 XingQiShu QiGong
17:00 – 18.00 Spontaneous QiGong – healing and cleaning therapy session
18:00 – 22.00 Dinner – Grill party in KOLIBA – grilled pig and lot of local specialty grilled food also vegetarian
 4th day Sunday 9th of September 2018
  06:15 – 08:00 Morning QiGong at sunrise
08:00 – 09:00 Breakfast
09:30 – 11:30 TaiJiQuan – movements with 13 essences
11:30 – 12:00 Packing luggage, check out in the hotel
12.30 – 14. 00 Lunch
14.00 – 15.00 Departure of the participants
ACCOMODATION in Agropenzion ADAM*** Podkylava, Slovakia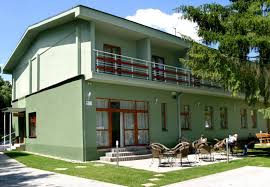 Agropenzión Adam*** is located in the picturesque setting of one of the most beautiful places in Slovakia,  Myjavské Kopanice,  in Podkylava.
The place is famous for its excellent for hiking, cycling and surrounding castles.
You can visit the birthplace and the Monument memorial of M.R.Štefánik (21 July 1880 – 4 May 1919, politican, diplomat, astronomer, one of our Slovak National heros). You can enjoy horseback riding, picnic in nature, you can visit local biofarm and many other activities…
The hotel is sit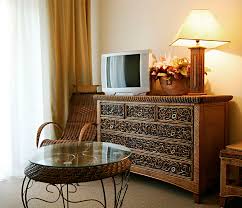 uated in a quiet area of Podkylava.
It is very well accessible by car less than 14 km from the town of  Piestany. Piestany is known as the main SPA destination in Slovakia and boasts many beautiful Spa resorts.
The hotel offers accommodation in stylishly furnished 1, 2, 3, 4 and 5-bed rooms. All rooms are ensuite.
There is a restaurant, bar, summer terrace, barbecue and Finnish grill.

Leisure activities offered by Agropenzion Adam***
Tennis
Bowling
Horse riding and horse and cart tours
Petangue
The hotel also offers Wellness services
Indoor swimming pool
A steam room and a dry sauna,
An indoor jacuzzi, An open-air whirlpool
Massages
COST OF THE HEALING RETREAT
The price of whole retreat is 450,-EUR
What is covered in the price?
Accommodation in stylishly furnished rooms in Agropenzion Adam*** (3 nights/4days)
Full board (FB) – breakfast buffet, lunch and dinner (choise of normal or vegetarian food)
Seminars, trainings, Spontaneous Chikung healing by ShiFu Shi XingLik every day
Grill party in wooden house locally called KOLIBA with grilled pig and lot of different local specialty vegetarian grilled food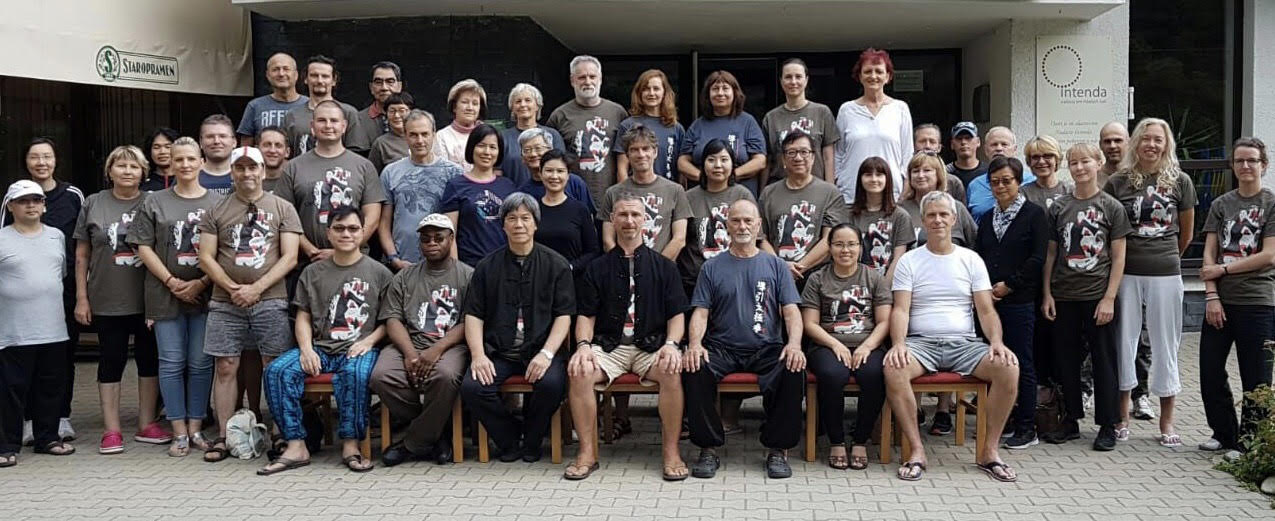 The retreat must be booked and paid in advance.
DO YOU WANT TO WORK ON YOURSELF AFTER THIS RETREAT? DO YOU NEED HELP WITH YOUR HEALTH CONDITION? WE HAVE SOLUTION FOR YOU!
ShiFu Shi XingLik aka Jason Dean owns and runs H.U.M.A.N.S. Institute in the healing Spa town of Piešťany in the foothills of Slovakia. The Holistic centre is dedicated to helping enquiring minds understand and speak the language of health within their own body.
 ShiFu organize regular seminars, daily trainings and therapies with Daoist medicine. More on this web page…
Don't forget to follow him on facebook: https://www.facebook.com/InstituteHumans/.
We are looking forward to meeting you, ShiFu Jason